Igniting ideas with innovation
After more than 40 years in business, Process Combustion Systems Inc. (PCSI) is proud to announce a new era in the company's history.

We are thrilled to share that a majority stake in PCSI has recently been acquired by the DCM Group. This organization was founded in 1950 in eastern Canada, and in 2007 established a strong presence in western Canadian industrial markets. Since its inception, DCM has supplied heavy industry and commercial clients with engineering, fabrication, construction, and maintenance services, and we look forward to adding our considerable offerings to theirs.
A Strong History & Stronger Future for PCSI
PCSI was founded in 1981 by Dale Paschinski in Regina, Saskatchewan, and established with the goal of providing unprecedented offerings in equipment and systems designs – including those not ever before available in western Canada. Beneath a bold slogan, "Igniting Ideas with Innovation", we made our mark in the west and continued to grow domestically. In 1997, Sandi Paschinski joined PCSI as the corporate controller, prior to the company moving its headquarters to Calgary the following year. This relocation strategically positioned us to be more centralized to our western Canadian clients, from BC to Manitoba, and served as a foundation to supply many global opportunities in custom thermal process solutions. This ongoing expansion makes the eastern opportunities of DCM a welcome new avenue for PCSI.
We are excited to share that Dale has officially turned over the operations of PCSI to a team of skilled partners, each of whom have been helping to solidify our future success. Shane Hay, Chris Paschinski, and Lee Mielke offer a diverse background of industry knowledge, providing the best-fit solution for your combustion and process equipment. Notably, Shane Hay has been appointed the role of President/CEO to ensure the company's reputation of reliable service and success is carried into our future. Dale will stay on as a guiding consultant for some time, assisting with the transition and further market integration and expansion.

Through all of this, PCSI continues to be a leader in the combustion industry, offering innovative solutions to today's industry challenges. Our integration with DCM allows us to offer our expertise and engineered combustion solutions alongside a strong, growth-oriented organization that is well established across Canada.
Finally, in addition to this acquisition, our head office recently relocated to a new Calgary facility, enabling an expansion of our test equipment, shop floor, and inventory space. Here, we design, build, and test all the equipment we offer. In the last year, we have also expanded our team, bringing on additional talent to our established service group, increasing our sales and design force, and hiring a new Operations Manager. Now and as always, we strive to expand our capabilities and maintain our history of excellent service to our clients and OEMs.
"PCSI was an obvious fit into our organization for two reasons. Firstly, their industry leadership in providing the safest, most cost effective, and environmentally sustainable combustion solutions was a perfect complement to DCM's current growth trajectory in a number of markets that rely heavily on optimized heat generations including mining, oilsands, and hydrogen production. More importantly, we immediately recognized the parallels between our organizations' values and corporate culture.

We are excited to welcome the entire PCSI team into our family, and we are looking forward to continuing to grow together."
Rob Dowler – President & CEO, DCM Integrated Solutions
"I view our strategic partnership with DCM as critical to our company's continued success. Our founding goal of providing industrial-quality, innovative turn-key combustion equipment will persist as we join forces with DCM. The cultural symmetry with DCM lends an effortless transition and presents an avenue for more significant growth and productivity. We at PCSI are looking forward to the opportunities ahead!"
Shane Hay – President & CEO, PCSI
We design, build and service industrial combustion systems.
Mining & Potash, Oil & Energy, Steel Production, Manufacturing, District Heating & Utilities, Food Production, etc.
High Temperature Burners, Low NOx burners, Combustion Controls, Flame Safety and Burner Management Systems, Fuel Trains, Package Boilers, Rental Boilers, Heat Recovery Products, and Flame Safety Equipment.
PCSI is proud to partner with the following equipment suppliers: Fives Combustion, Fireye Flame Safeguard, E-Tech Heat Recovery Products
"A recognized leader of Custom Engineered Burner Systems in a diverse variety of industrial users and markets"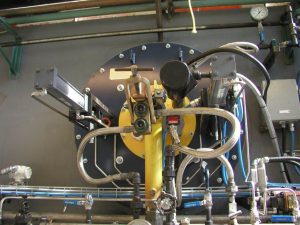 Multi-Burner / Multi-Boiler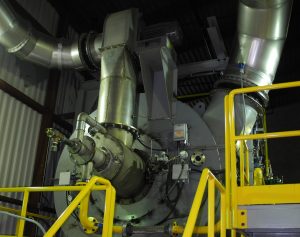 Thermal Oxidizer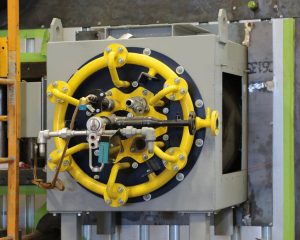 Power Engineering Facility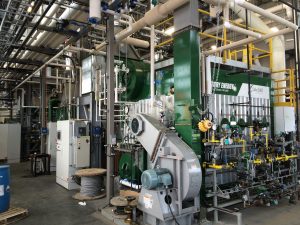 Power Engineering Facility
Make Your Business Prosper with Our Process Combustion Solutions
Get in touch with us now…